Dark Stranger Revealed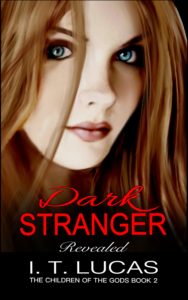 TO GET THE BOOK CLICK ONE OF THE LINKS BELOW
Sheltered in the clan's stronghold, Syssi feels a powerful connection to Kian, unaware that he and his sister are not human, and neither are the supposedly religious fanatics that are after her.
As Kian introduces Syssi to a world of pleasure she never even dared imagine, his dominant sexuality is a revelation, and even though she is completely out of her element, Syssi feels comfortable and safe letting go with him.
Until she begins to suspect that all is not as it seems, but piecing the puzzle together, draws a scary, yet completely wrong conclusion…
Would Kian betray her trust? Would he confess his true nature? Should he?